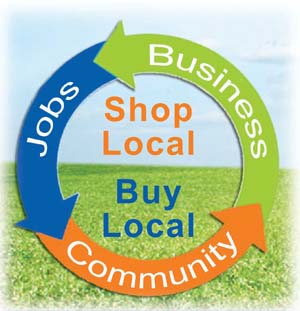 Welcome to El Dorado Satellite TV and Internet, your Local Authorized Residential and Commercial Retailer and Installer for HughesNet, DirecTV and Dish Network Satellite TV in El Dorado, Placer, Calaveras and Amador County and Western Nevada. We offer the same, high-quality satellite TV and Internet equipment and plans sold by out-of-state Internet sellers, but we can provide additional savings, rebates and support they can't.
El Dorado Satellite offers:
$0 up-front equipment fees on approved credit
$0 up-front activation fees
FREE Installation by local, factory-certified Technicians
Additional Incentives and rebates available when you bundle Internet and TV service through us
Most importantly, you'll have the added, personal support of a locally-owned and operated neighborhood business. We live and work here in your community, and we'll take better care of you than any national sales agent can. No need to feel like you have to call some anonymous, offshore call-center whenever you have a question or problem. You can call us, first. We're factory-trained, Certified Technicians and Installers for:
Read What Our Customers Say (Courtesy Yelp.com):
Great Service. We live in the foothills, and have been a Direct TV customer for many, many years. We were told by Direct TV that they could no longer service us, due to the fact that our satellite is on the roof and they cannot go on the roof any longer. I called Alan Thompson of Eldorado Satellite, and he told us not to worry at all. He came out, was so very professional, serviced our problems, and we were up and running. I would highly recommend their services. - Rose M., Placerville, CA (6/30/2014)

El Dorado Satellite's five star reputation is well earned. Alan Thompson's honesty and integrity stand out in the sea of satellite competitors. I found Alan through Yelp. I called El Dorado Satellite's phone number in hopes of finding someone to install internet satellite for my family. I chose not to leave a message on their business answering machine and after I hung up; not even 5 minutes after, Alan was calling me back. After a short discussion, he pointed me in the direction of Dishnet and since I have Dish Network; he made me aware that I would get a better rate than going with another competitor. He answered all my questions and even advised me on a way to lower my monthly bill. Alan knows this business very well and won't steer you down the wrong path when it comes to choosing the best service for your needs. - Mae L., Somerset, CA (10/04/2013)

They are good, as good as it gets! I met Alan at the county fair in Placerville, where he had his stand. At the time we had dial up, and were considering getting something faster. Our choices were either http://Hughes.net or Verizon.

I did not order the service at the fair, since I wanted to do a research on leaking of Emf. After my research I found out that there is about 2-10% leakage and the best way to avoid it, is to mount the dish away from the house. Verizon's transmitter is too strong and not as directional, therefore polluting your home with excess frequencies. Low emf pollution was my goal and that was my request when I ordered the service with Eldorado Satellite.

Alan and his crew came and install the dish about 50 feet away from the house on a granite rock, we were online in no time. I was not eligible to lease the equipment, so I had to buy it, but Alan gave me several different discount coupons that helped reduced the cost way down (about $200 in discounts), that was nice.

The internet is fast, like really fast, I measured on "test my speed" and it comes up to 10 Mbps. Awesome

Update after 3 months: the service came down to almost zero, and I contacted http://Hughes.net technical service - not very helpful, but Alan kicked in and optimized some stuff on their side and it works fast again.

I would definitely recommend Alan and his crew to anyone getting satellite services. You really want someone professional and prompt, especially when it comes to problems. They are good, as good as it gets! I'm really glad I didn't just order the service online at http://Hughes.net. - Dejan O., Placerville, CA (9/15/2013)

I had the best experience working with Alan Thompson and his crew. Alan went out of the way helping me set up my new e-mail address and I highly recommend his service. - Agnes D. El Dorado, CA (7/29/2013)

Excellent, professional service. The installers were on time, very professional and helpful. Alan provides service beyond that of other satellite providers I've used in the past and invited me to contact him with any questions. He is up to date with what is happening with my local service; if he doesn't know the answer, he finds out and calls or emails me back. I highly recommend this professional company. - Angela H., Georgetown, CA (7/5/2013)

Alan and his staff are PROS! Our business is located in a VERY remote location and the service works great. - Kathy T, Auburn, CA (5/20/2013)

Great service provider. Fast response time. Very professional and polite installers. - Carmen B, Placerville, CA (3/7/2013)

Alan and his staff are very attentive and extremely helpful. We had Hughesnet once before, and were less than satisfied with the fellow who did that installation. Alan's installation was far superior. Although Hughes isn't perfect we came back to them after trying a different wireless service, with less than adequate results. This is the first Yelp review I have ever written and I highly recommend this company. - Carole M., Somerset, CA (2/20/2013)

Alan and his installation team are great. Good communication, professional installation and great customer service. I recommend these guys. - Dale E., Houston, TX 2/6/2013)

Great service and they are right on top of it if there are any problems. I am recommending them whole heartily. First class act. If you need high-speed satellite service, go with El Dorado Satellite! I am a satisfied customer. - Rod S., Placerville, CA (2/2/2013)
Latest News
September 27, 2014 - Lost: Couple With Missing Son Now Have Lost Home. We're highlighting a story that ran recently in our local newspaper, the Mountain Democrat, about one of our clients who lost their home in the recent King Fire, still burning in the El Dorado National forest. Read the News Story here: www.eldoradosatellite.com/140927-Matthews-Fire.asp
August 31, 2014 - Rubicon Trail Foundation Taps El Dorado Networks For Internet and Cell Phone Service At The 2014 Cantina For The 'Con Fund Raiser. Read the Press Release here: www.eldoradosatellite.com/PressRelease-140831.asp
June 26, 2014 - Alan Thompson, owner of El Dorado Satellite TV and Internet is appointed to serve on the HughesNet National Dealer Advisory Council. Read the Press Release here: www.eldoradosatellite.com/PressRelease-140731.asp
February 11, 2014 - HughesNet Teams Up With 4-H, the nation's largest youth development and empowerment organization, to introduce more American youth to the excitement of science, technology, engineering and math (STEM). Read more here: HughesNet and 4-H Partnership
December 31, 2012 - El Dorado Satellite TV and Internet becomes a HughesNet "Ruby Level" Retailer, having installed over 45 HughesNet Gen4 satellite Internet systems throughout El Dorado, Placer and Amador County in the Fourth Quarter of 2012. This level of service is only achieved by the top 20 HughesNet Retailers throughout the US.
September 30, 2012 - El Dorado Satellite TV and Internet Becomes a HughesNet "Silver Level" Retailer for outstanding sales and service of High-speed Broadband Satellite Internet systems in the Third Quarter of 2012. This level of service is only achieved by the top 120 HughesNet Retailers throughout the US.
For more information about Satellite Internet, TV or Telephone Service for your home or office, Contact El Dorado Satellite TV and Internet today!
About El Dorado Networks We are an Authorized Retailer and Installer for DIRECTV, HughesNet Gen4 Internet, Dish Network, RingCentral Small-office/Home-office Telephone Systems, and Wilson residential and commercial Cell Phone Signal Booster Systems, with offices in Diamond Springs, California, in the Sierra Foothills of El Dorado County.

We specialize in providing home and small business high-speed satellite internet, TV and Telephone equipment sales, installation and repair services in Amador, Calaveras, Placer and El Dorado Counties, and throughout Northern California and western Nevada. We also provide Installation and Technician Service for Commercial VSAT Satellite Communications Systems throughout the Western US, Baja California and Mexico, for mining, oil and gas operations, disaster recovery, and emergency response.

The Chief Technical Consultant and owner of El Dorado Networks, Alan Thompson, has over 35 years of satellite TV and Internet communications experience, and has lived in El Dorado County most of his life. Our service area includes:
Our Service Area Includes:
Call Us For More Information: 530-903-4257 or send E-mail to . We will respond at the earliest opportunity.
For a FREE consultation and analysis of your needs, Contact Us Today!
El Dorado Satellite TV and Internet
484 Pleasant Valley Rd, Suite 9A
Diamond Springs, California, 95619
TEL or TEXT: 530-903-4257
El Dorado Satellite | Hughesnet High-speed Internet | DIRECTV Satellite TV | Dish Network Satellite TV |

dishNET High-speed Internet | dishNET Internet and TV Combo | About El Dorado Satellite | Contact El Dorado Satellite

Product Names: All product names used on this site, including HughesNet®, DISH®, Dish Network®, dishNET®, DIRECTV®, RingCentral®, Starband®, WildBlue®, Exede®, and DirecPC®, are registered trademarks belonging to their respective companies and owners.

Copyright © 2017 - El Dorado Satellite, Internet, TV and Telephone Systems
---
HughesNet Gen4 Conditions and Disclaimers
Plans, Pricing, Offers and Discounts
- All plans, pricing, offers and discounts expire on 09/30/16.
† Service Commitment
- All HughesNet Gen4 Service Plans require a 24–month service commitment. The HughesNet Gen4 Lease offer requires credit approval. Monthly equipment lease fee of $9.99 per month will be added to monthly service. Fees for early termination apply:
Purchase: Before Installation: The amount collected at time of order will be refunded. After Installation: Up to $400 service termination fee.
Lease: Before Installation: The amount collected at time of order will be refunded. After Installation: Up to $400 service termination fee.
After 90 days, the Early Termination Fee amount will decrease by $20 per month for each month of active service.
$300 Unreturned Equipment Fee is charged if leased equipment is not returned within 45 days of cancellation date. After 24-month Commitment: $300 Unreturned Equipment Fee is charged if equipment is not returned within 45 days of cancellation date.
All Rebates and discounts available only to new HughesNet Gen4 subscribers. Prices shown do not include applicable local sales tax. Subject to change.
HughesNet Gen4
service offers available for new and qualified former customers, and subject to terms of applicable Promotional and Residential Customer agreements. State reimbursement charges may apply. Additional restrictions may apply. Full terms and conditions are available
here
.
Wireless Connectivity:
- The HughesNet Gen4 modem is designed to connect to one computer does not include wireless connectivity, but it is compatible with most wireless routers and access points. If you have multiple computers, smart phones, tablets, laptops, Smart TVs or other devices, you can connect any standard wireless router. Please note that all wireless computers and devices will share a common connection through the HughesNet system and will share in your monthly data allowance. This may reduce your speeds during concurrent use and consume data at a higher rate.
‡ Standard Installation:
- A standard installation includes mounting one exterior antenna on a wall or roof of a standard 1- or 2-story private residence within 50' of the location of the indoor equipment within the same building. Installing additional antennas, tree trimming, brush clearing, or snow or ice removal. is not included. Installation over tile or metal roofs, steep roofs, or roofs more than 20' above the ground, stucco walls, commercial buildings, mobile trailers or 5th wheels, overhead cable spanning between buildings or trees, buried cable or conduit, or clearing blocked conduits, etc. are not included and may require additional fee, payable directly to El Dorado Networks. Some installations may require a non-standard mount at additional charge. Your installer will discuss these options with you at the time of installation.
A standard system installation does not include providing or installing multiple antennas, wireless router installation, wireless networking setup, connection to multiple Internet-enabled appliances, smart-home equipment, or home-theater devices, computer or local network consulting, computer troubleshooting, repair, or configuration, program or application installation or modification, or TV unpacking, installation or configuration.
Non-standard Installation Charges
Some installations may require non-standard installation parts and labor not covered by a standard installation. Non-penetrating mounts, under-eave mounts, or a ground-mounted dish on a metal pole embedded in concrete or buried cable in conduit are not included in a standard installation, and will be at additional cost. Your installer will discuss these options and obtain approval for any additional charges before proceeding with your installation. Some installation options include:
$145 - Ground post mount set in concrete.
$125 - Non-penetrating, ground or flat-roof mount (includes non-skid, rubber pad and concrete block ballast). Required for most commercial buildings.
$ 75 - Non-penetrating under-eave "J" mount (required for tile or metal roofs)
$249 - Dish heater to automatically remove snow (Access to weather-protected 120 Volt outlet required. Post-mounted dishes may incur additional wiring charge)
$125 - Additional charge for rooftop installations on commercial buildings
PVC conduit installation @ $2.00 per foot. Installation in hard or rocky soil will be at additional charge.
Computer Configuration, Networking, and Troubleshooting:
- Computer setup, troubleshooting, networking, repair, consulting or PC application installation or configuration issues (Email, VPNs, local network issues, etc.) are not included in a Standard HughesNet Installation but these optional services may be available at additional cost payable directly to El Dorado Networks.
Home Theater, Audio, Video, Wireless or Wired Networking Equipment:
- Installation of TV, DVD, Blu-Ray or audio equipment, wall mounts, wireless networking, telephone wiring, network cabling, connecting multiple computers, wireless devices such as routers, smart phones, laptops, Smart TVs or tablet computer installation or programming services are not included but available at additional charge:
$ 95 - Wireless Type N300 Extended-range Router, Installed and configured, with connection to one wireless device (one smart phone, tablet, laptop, smart TV, satellite TV receiver, DVD player, etc.)
$125 - Wireless Type N600 Dual-band Router, Installed and configured, with connection to one wireless device (one smart phone, tablet, laptop, smart TV, satellite TV receiver, DVD player, etc.)
Technician assistance to install and configure customer-provided router or wireless devices - $50, with connection to one device (one laptop, cell phone, tablet, or smart TV) and $25 for each additional device.
$ 95 hr - TV, audio, networking or computer equipment consulting, configuration, troubleshooting, repair or installation charges, plus materials.
a
$99 Instant rebate applies to the Lease of a new HughesNet Gen4 system. Not applicable with the Purchase option. The HughesNet Gen4 Lease offer requires credit approval. Monthly equipment lease fee of $9.99 per month will be added to monthly service. HughesNet Gen4 equipment and service must be ordered by 06/30/16. Other restrictions may apply.
b
Offer represents a $10 savings per month for 24 months to new subscribers only. Savings offer valid on all service plans. Although you can upgrade or downgrade your service plan at any time during your contract, you may lose your 24-month, $10/mo. introductory discount. After 24 months, all plans revert back to the standard monthly fee. $9.99 monthly equipment lease fee may apply. Offer ends 06/30/16.
e
$100 Mail-in Rebate applies to new HughesNet subscribers only who order service from El Dorado Networks, and also order new DIRECTV service from El Dorado Networks at the same time. Offer expires 06/30/16. Offer valid only from El Dorado Networks and is not available from Hughes or other Retailers. Mail-in Rebate can be submitted after the first 31 days of service. Rebate Form must be received before 09/30/16 to qualify. Please allow 4 to 6 weeks to process rebate claim. Visit
HughesNet Gen4 Rebate Center
for details.
f
$10/mo. discount on HughesNet Gen4 service for 12 months available to new or existing DIRECTV subscribers. You must maintain DIRECTV service or you will lose the discount.
g
Service Coverage, Speeds and Availability:
Satellite reception requires a clear, unobstructed view at about a 40° elevation towards the southern sky, and usage is subject to the
HughesNet Gen4 Fair Access Policy
. When you connect to the Internet using the HughesNet Gen4 service, the upload and download speeds you experience will vary based on a variety of factors including the configuration of your computer; the number of concurrent users; network or Internet congestion; the speed of the Web sites you are accessing; and other factors.Stated speeds and uninterrupted use of service are not guaranteed. All satellite communications performance may become impaired or unavailable due to inclement weather, snow buildup on the dish, atmospheric conditions and sun interference. During peak hours, actual upload and download speeds will likely be lower than speeds indicated. For more information, please see the
HughesNet Gen4 Fair Access Policy
.
h Monthly Data Allowance and Usage:
Like cell phone data plans, all satellite Internet systems provide a data allowance. The HughesNet Gen4 system provides a monthly data allowance composed of an "Anytime Data" allowance from 8AM to 2AM to handle regular daily usage, and a "Bonus Data" allowance from 2AM to 8AM to handle computer and application software updates and manually-scheduled downloads. For more information, please read the
HughesNet Gen4 Fair Access Policy
. Please note that all users on a system will share this data allowance, and certain applications such as streaming video (YouTube, Netflix, Hulu, Amazon Prime, Roku, AppleTV, GoogleTV, Dish Network or DirecTV VOD/Video on-Demand, etc.), streaming audio services (Online Radio, Pandora, Spotify, podcasts, etc.), and peer-to-peer file sharing programs can consume large amounts of data in a short period of time. To better calculate your data use for any of these applications, here is a link to our online
HughesNet Gen4 Data/Plan Calculator
.
In the event you exceed your monthly data allowance your overall system speed will be reduced to about 100Kbps. Your data allowance will be refilled and full service restored at the end of your service month, or you can purchase additional blocks of Data to immediately restore full service whenever needed; $5 for 500MB, $9 for 1GB and $16 for 2GB. To get maximum use of your data allowance, HughesNet Gen4 also provides a free "Status Meter" enabling you to instantly monitor how much data allowance you have left, and a "Download Manager" that enables you to schedule downloads for software updates and other large files during early-morning hours to use Bonus Data and not your Anytime Data Allowance.
i Online Gaming:
Some types of strategy and turn-based online games may work with your HughesNet Gen4 service but the majority of real-time, multiplayer (high-twitch / rapid-response/ first-person shooter) games that people play on Xbox Live and PlayStation will not work over any satellite Internet service due to the higher latency, and overall performance of any network-connected game system or device is not guaranteed.
‡ SmartBrowsing Technology
SmartBrowsing allows you to continue emailing and browsing at full speed even if you exceed your Monthly Data Allowance. Customers with SmartBrowsing–enabled plans who have exceeded their monthly Anytime allowance can still send and receive email and browse the Internet. However, uploading or downloading large files, including video and audio embedded in web pages or attached to emails, will reduce speeds.
Virtual Private Networking (VPN):
Remote server applications such as business VPN connections over HughesNet Gen4 may work but are not guaranteed, and speeds may be reduced by as much as 50% to 75% when using these applications.
We recommend you visit our office in Diamond Springs first and test your laptop or PC on our HughesNet system here to verify compatibility. Please note that we strongly recommend the PRO+ or ULTRA plans for customers using VPNs.
Voice Over IP Internet (VoIP):
Voice Over Internet telephone services, such as SKYPE, GoogleVoice, MagicJack, OOMA and Vonage may work but are not guaranteed, and the HughesNet Gen4 service provider cannot provide Technical Support for these services. Only the HughesNet Gen4 "Voice" VoIP Service is optimized to work over HughesNet Gen4. Also, use of the HughesNet Gen4 Voice service does not draw from your Monthly Data Allowance.
Again, feel free to visit our office to test your laptop or PC on our system first.
j
Note: locations greater than 45 minutes driving distance from Placerville, Plymouth or Grass Valley may incur a one-time, $99 trip/site-survey charge, and locations greater than 90 minutes driving distance may incur a one-time, $149 trip/site-survey charge, whether or not installation can be completed. Locations in the High Sierras, Lake Tahoe and Reno subject to heavy tree coverage and snowfall may require non-standard mounts and dish heater options at additional fee.
k
The credit or debit card you provide will be charged on the day your order is placed for the service plan, equipment & installation, as well as any additional options that you choose minus any promotional offers. State and local taxes are not included in these fees but will be charged on your first month's bill. You will be automatically enrolled in the HughesNet Gen4 auto bill pay with the same credit/debit card used for placing your order. If your order is cancelled before installation, please allow up to 7 business days to receive the refund to your credit card from the date your order is cancelled.
All plan speeds, Monthly data download allowance, pricing, discounts and rebates as of 07/01/16 and subject to change.
Any Terms and Conditions included in this web site may be superseded by HughesNet's own
Terms and Conditions
. For the most current and complete information about HughesNet Terms and Conditions, please visit
legal.hughesnet.com
. In the event of an of a conflict or error, HughesNet's own
Terms and Conditions
will prevail.